Realtime management of machine data
The realtime data obtained from the machines and devices through the IoT / M2M Cloud will be used to develop the preventive maintenance plan in CSOne.
Malfunctions notifications and alerts will be seen through the user interface of CSOne as well as the technical information obtained from the machines and devices.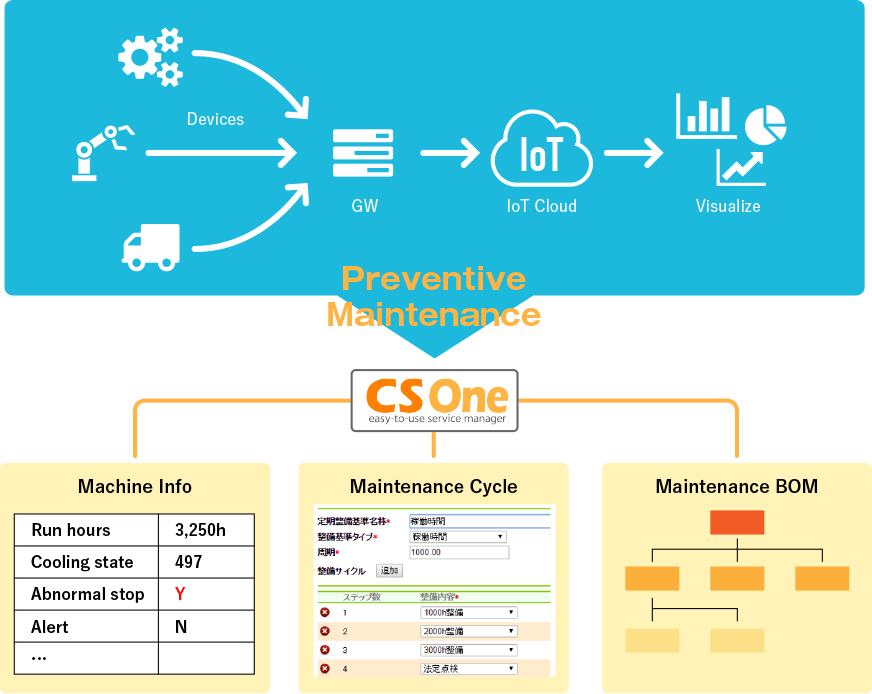 Use the machine data to develop preventive maintenance plan
By sending the realtime machine data to CSOne, you will see in your office the alarm or malfunction of each machine.
You can obtain all sorts of technical data from the machine and use them to develop the maintenance plan.