CSOne manages various field service works including the firsthand field investigation and repair works on site. Repair quotation and service reports are output through a mobile printer.
Customers can sign the service reports via the technician's mobile device (E-Signature), and the technician can send the signed document by email. This function will eliminate the need for paper and also save time for technicians who under the legacy system had to go back to the office and type again to the software after he/she received a handwritten signature on a handwritten service report.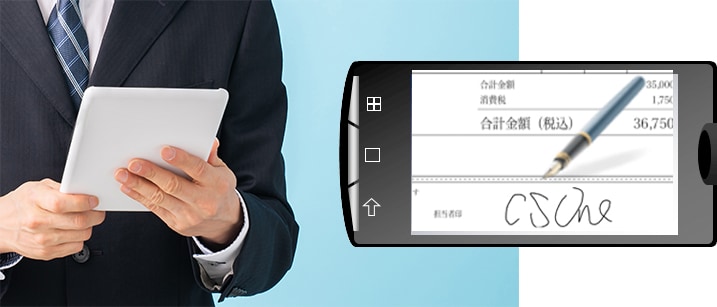 The online calendar of CSOne is visible from the office and on site. The manager can easily identify your technicians' availability as well as their progress on tasks. Under the authorization control, you may open access to CSOne for your sub-contractors who will be able to create their schedules online.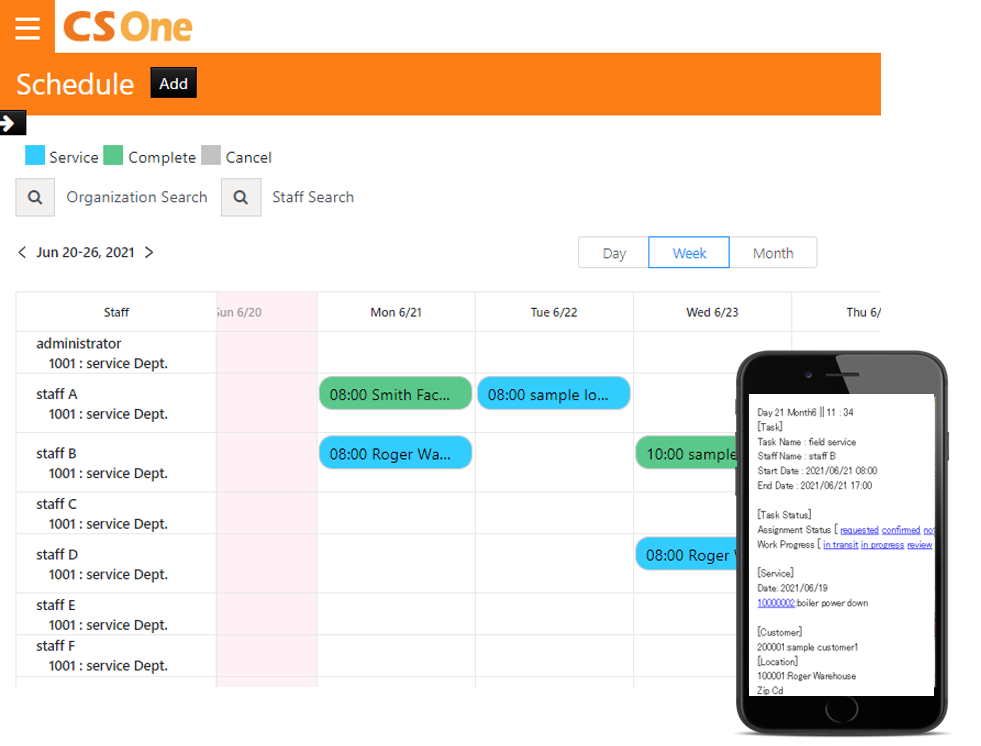 After the technician completes repair work on the site, he/she will report the repair parts, labor charge and other expenses. The service report is output using a mobile printer through BlueTooth.
The repair parts used for this specific job order are consumed from the inventory, thus with this field service software technicians don't have to wait for the daily batch process to update the parts inventory.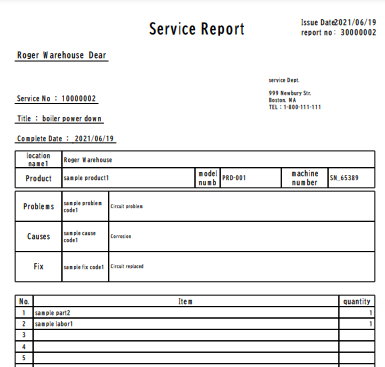 You can prepare the repair quotation after the firsthand field investigation. CSOne manages a multiple versions of the repair quotation and keeps records of customers' approval status. Like other documents prepared in CSOne, the PDF format is also available for the repair quotation.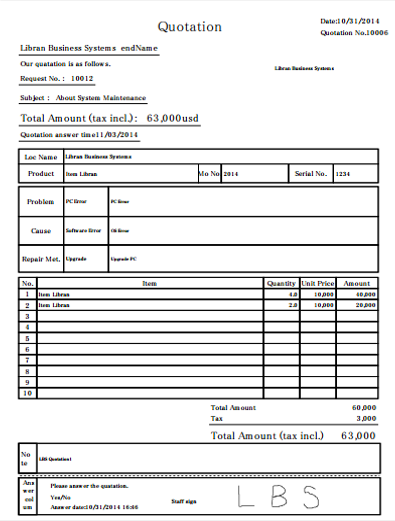 Under the authorization control for sub-contractors, you may open access to CSOne for your sub-contractors who will be able to prepare service reports on the site. You will be released from the data entry of hundreds of service reports prepared by the sub-contractors.