Replenishment and issue / consumption of spare parts are managed within a single software. Your technicians can even search the current inventory on site.
Procurement of spare parts
CSOne manages procurement of repair parts. Partial deliveries are possible and open orders are under your control.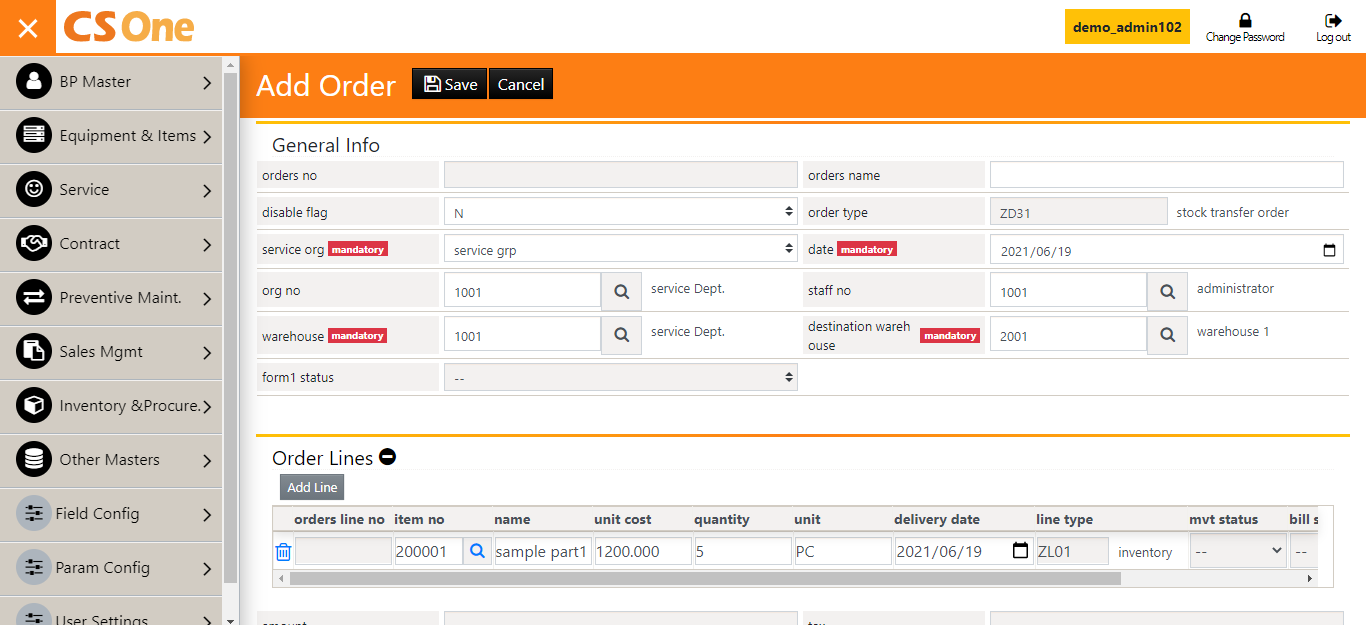 Issue / consume spare parts
You can ship spare parts to the site before your technicians arrive to the site. After the repair work is complete, the parts are consumed from the inventory database.
CSOne manages the parts inventory in each warehouse and batch number as well as the inventory purchased for the specific service ticket. The material master stores the standard unit cost so that you may send issues and receipts of each repair part to your accounting system for costing.