On the site…
1

Technicians can confirm task on the day
Technicians can view the task details of their assigned task for each day.
Additionally, the maintenance and repair requests from clients can be filtered and viewed as well.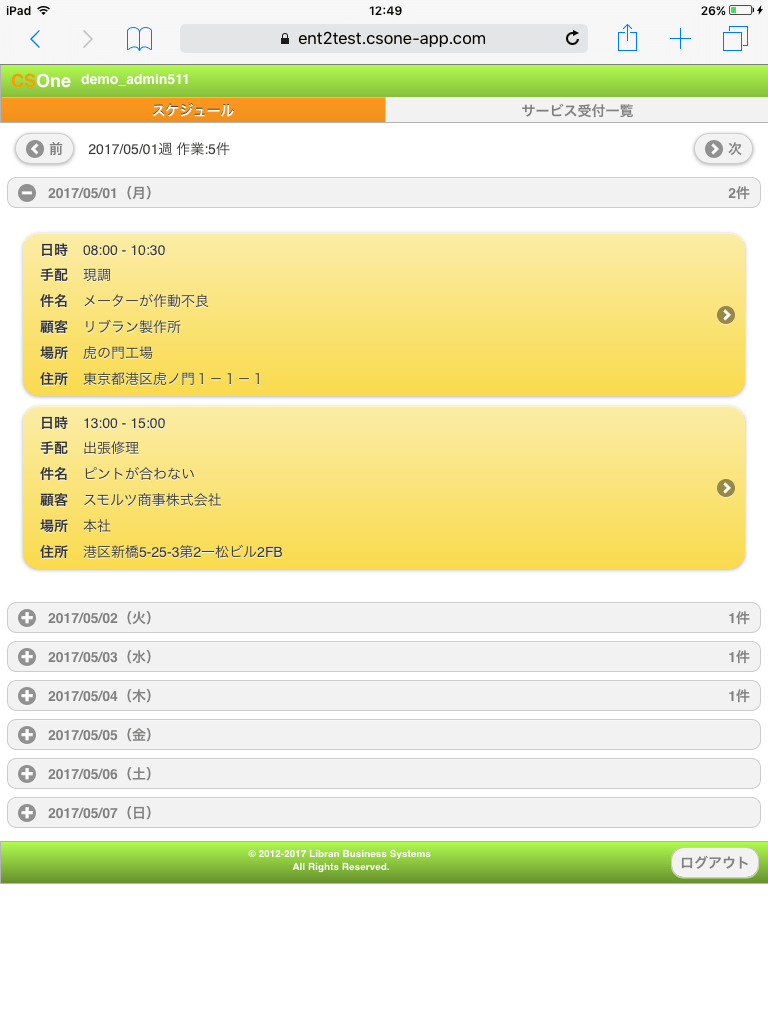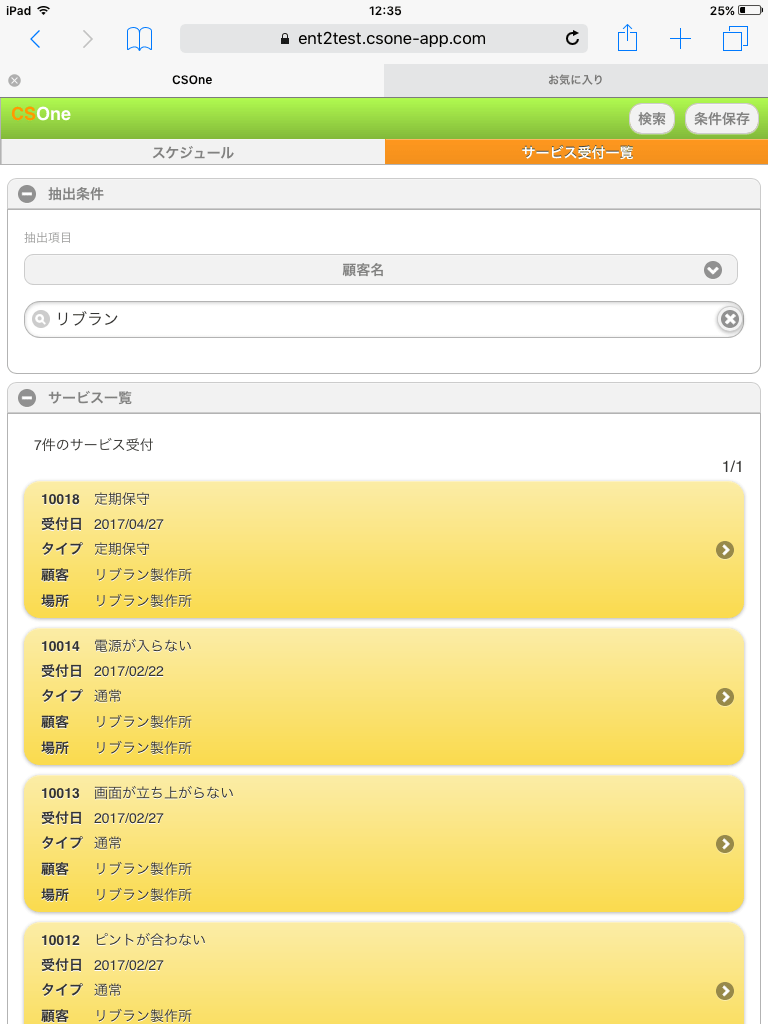 On the site…
2

View client information and repair status/records
The clients' request as well as repair records and contracts can be viewed. Before visiting the client location, by checking this information, higher quality of service can be delivered.
Also, responding to the clients is made easier and faster.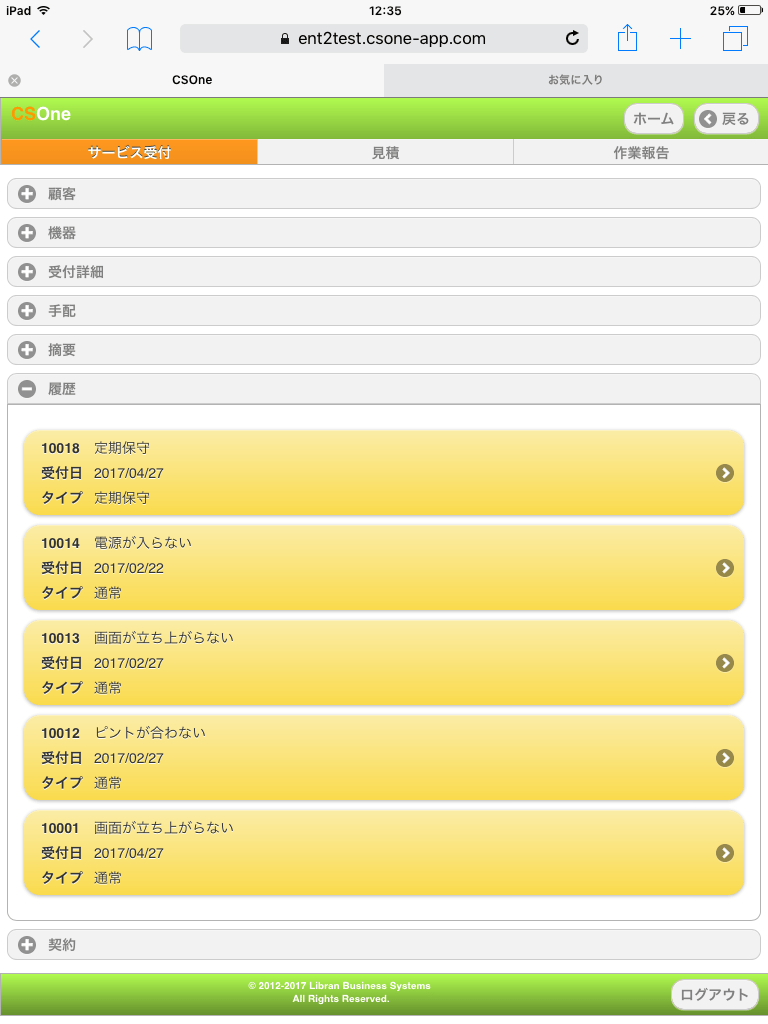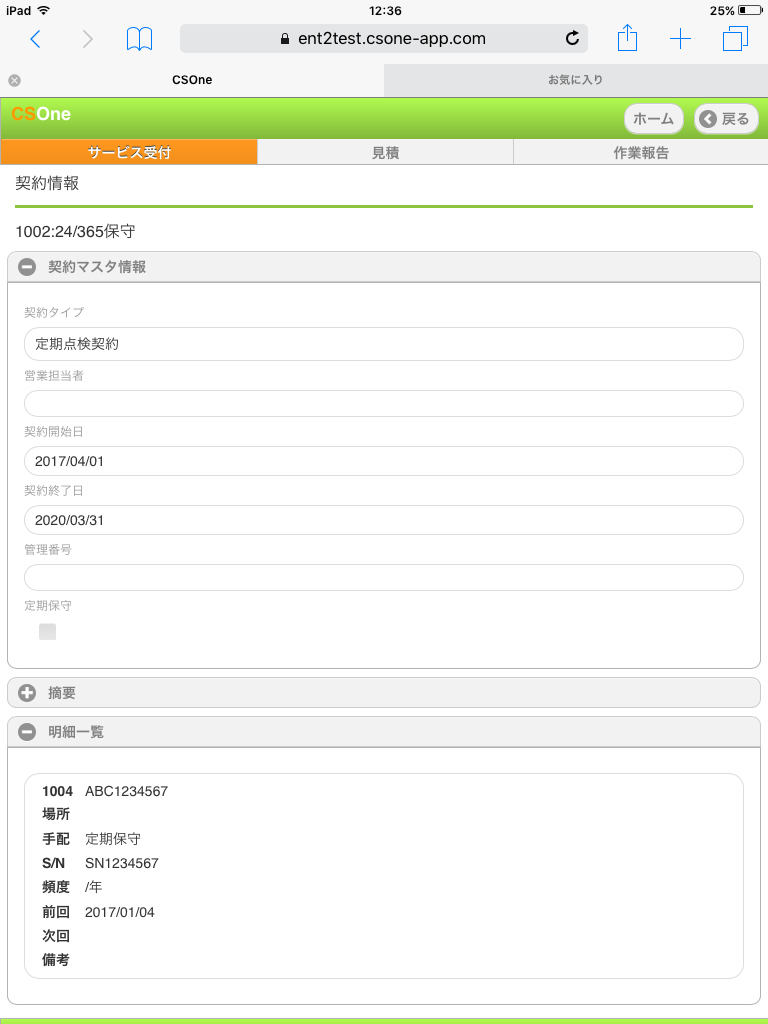 On the site…
3

Quotation registration on the site
For clients who need quotations immediately, quotations can be shown to clients on the site after registering the required repair parts and task.
By using the electronic signature function, client signatures can be received on the site.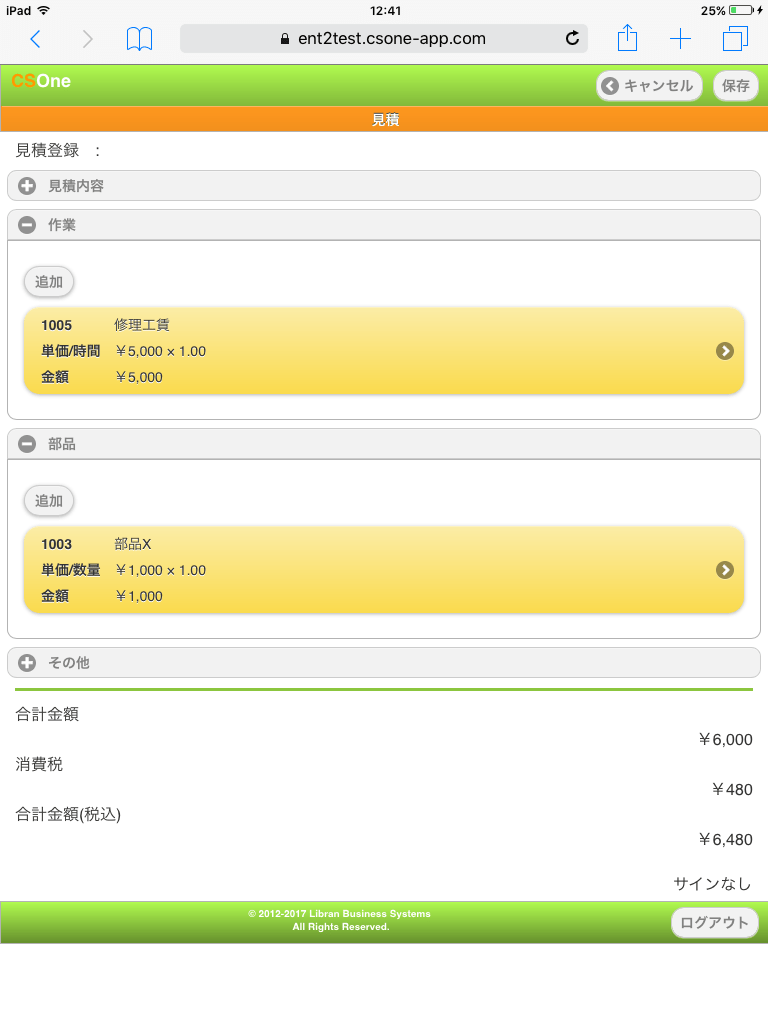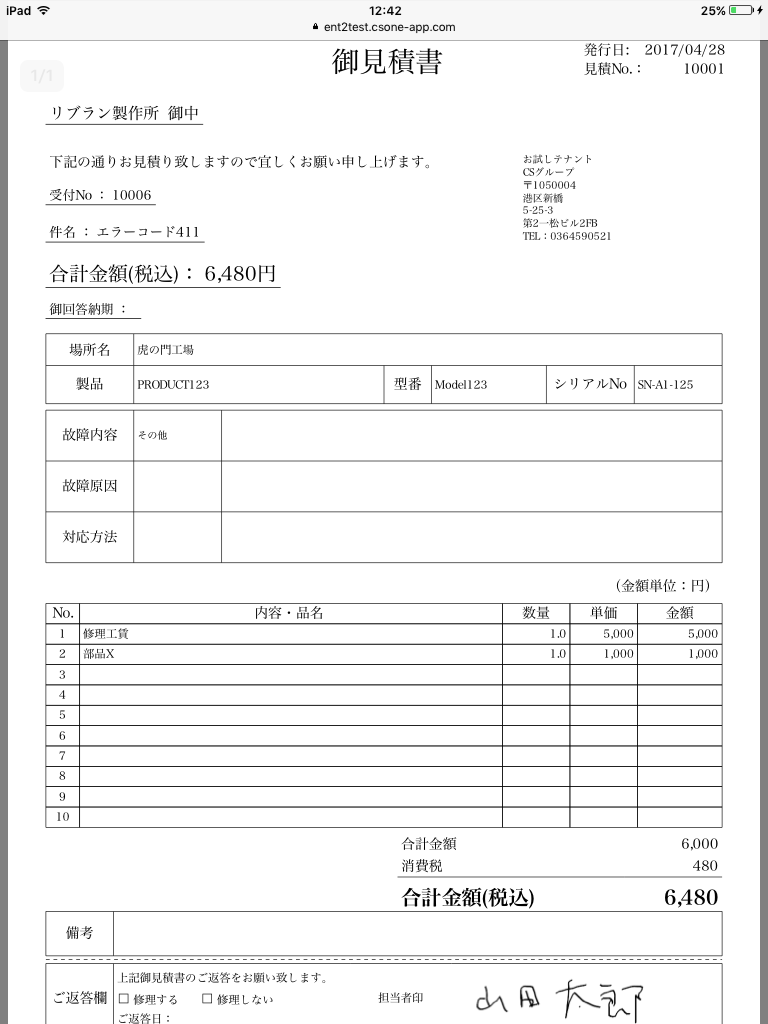 On the site…
4

Task report registration
After finishing the task at the designated location, a task report can be registered on the site. Confirmation electronic signatures can also be received from the clients.
Task reports with the clients' signature can be sent electronically, losing the need for paper. (Can be printed through computer)