High-Quality and Low-Cost Systems Implementation in Coordination with Offshore Partners
In coordination with our trusted offshore partners, we offer high-quality and low-cost consulting and systems implementation services. This not only in the traditional domain of coding and bug fixing, but also value-added tasks such as examination of solution alternatives and product testing. Our offshore activities go beyond traditional services, and are expanding.
High-lighted tasks can be conducted in coordination with our offshore partners.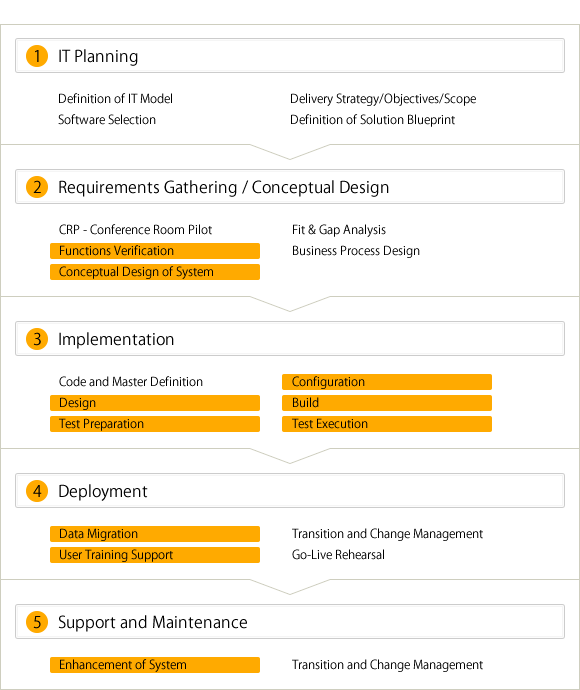 Drawing from both past experience and theory, we have developed our own offshore-based systems implementation methodology.
Offshore-based systems implementation methodology – Abstract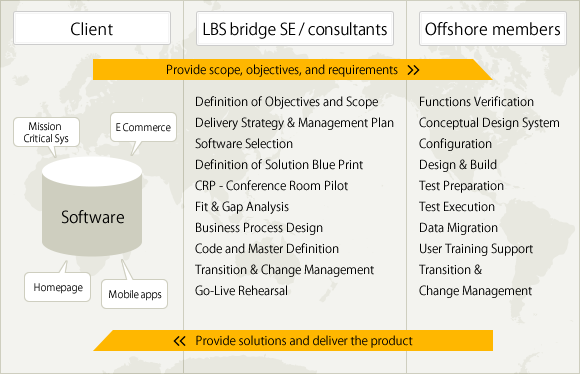 Assign bridge SE / consultants as liaison physically at offshore location
Provide specific objectives, scope, and requirements. Simplify design documents
Create detailed checklists and review points for quality management
Enforce a rigid change management process
Team building and knowledge / value sharing through long-term relationship