Users have access to the default setting of list of values, add some additional fields, and change field names as you like. Sales tax configuration and adjustment of document layout are also possible.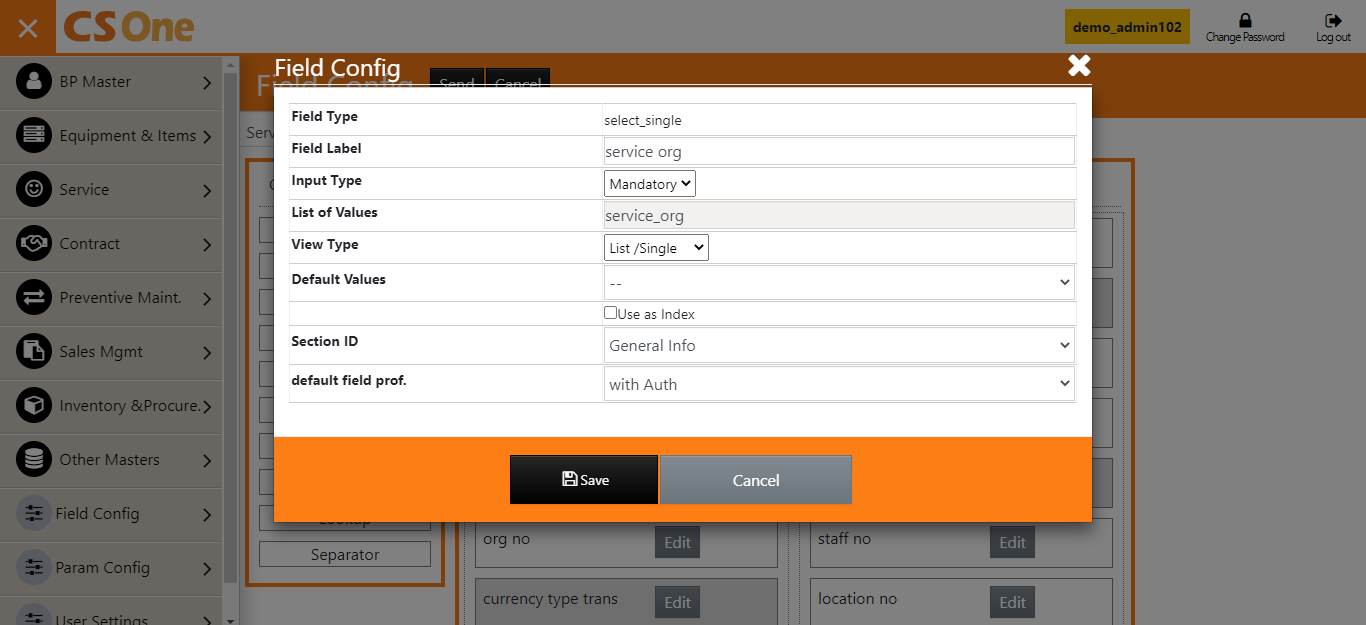 CSOne manages access control for each user to each screen.
Using user profiles, it is possible to limit creation and update of a certain data for the specific user group. You can also allow your customers and subcontractors to access CSOne with the specific authorization control.
Upload / download of csv files
You can upload csv files for major master data of CSOne while you can download all data in csv format including the master data and transaction data.
CSOne's dashboard visualizes your business. You will reach charts and graphs with a couple of clicks, such as service tickets, work-in-process, and repair volumes per customer, etc.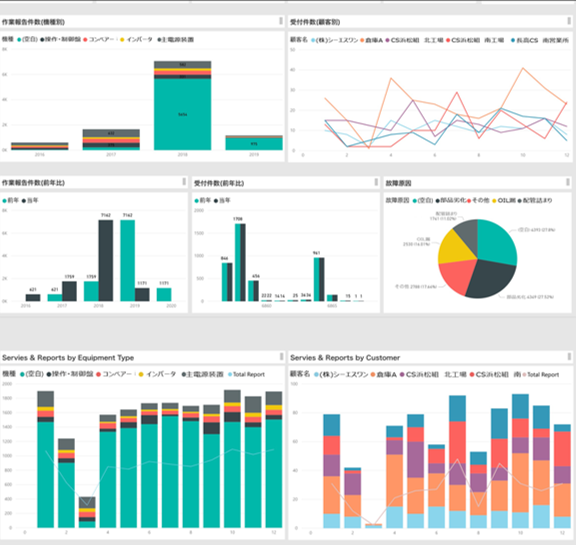 For each user, you can configure login languages. Using the flexible language setting function of CSOne, display of any language is possible.