Benefit
1

Integrating Service Request, Equipment, Contract, and Customer Data
CSOne stores all information within a common location in a common format, regardless of the technician or repair shop that manages this information. As such, anyone is able to enter the information, allowing for a smooth transfer of data (such as customers, contracts, and equipment) between divisions and technicians.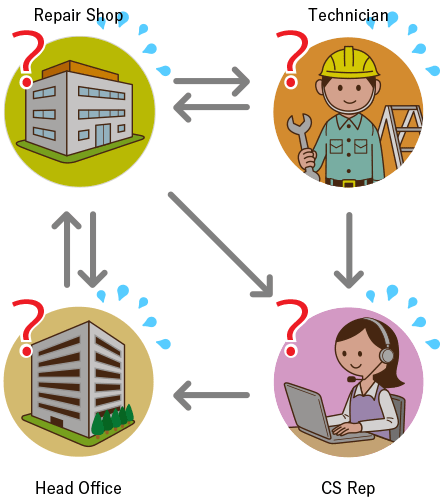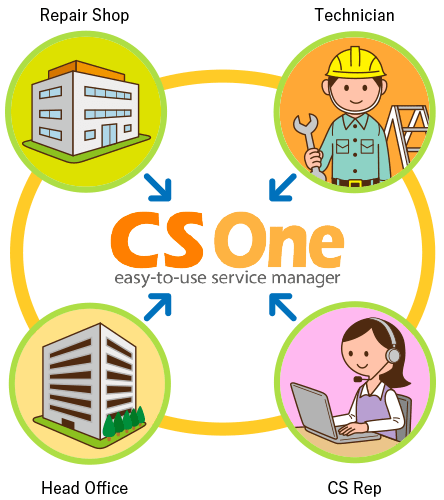 ---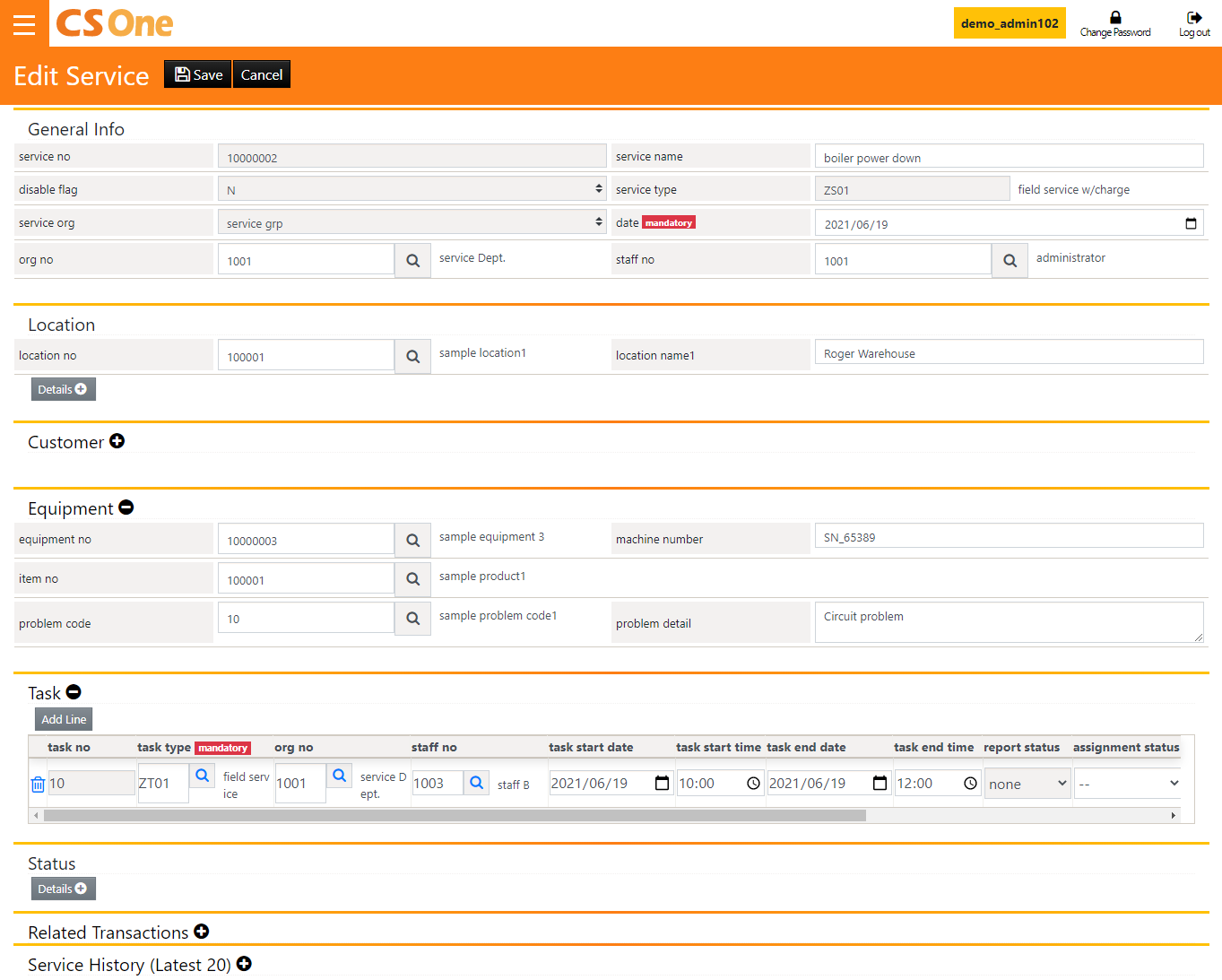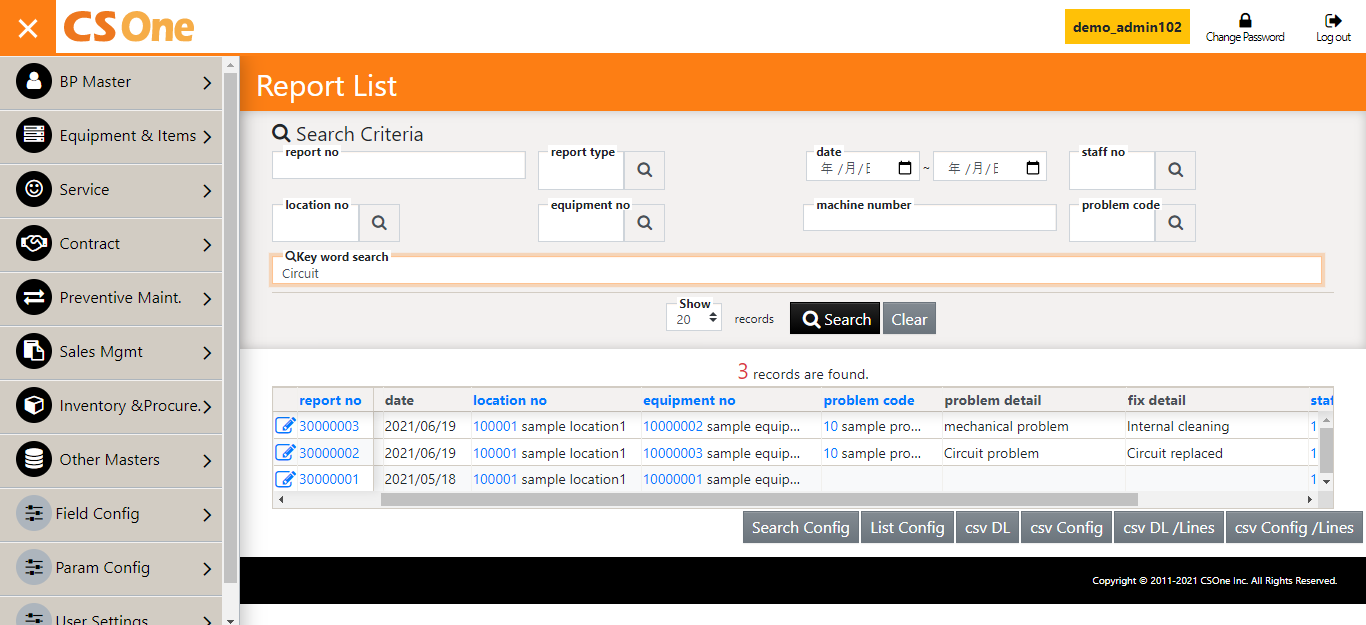 Benefit
2

Visualizing Task Progress and Technician's Schedules
The new visualization of technician's schedules as well as their progress on tasks makes it easier to find a technician to work on the next task.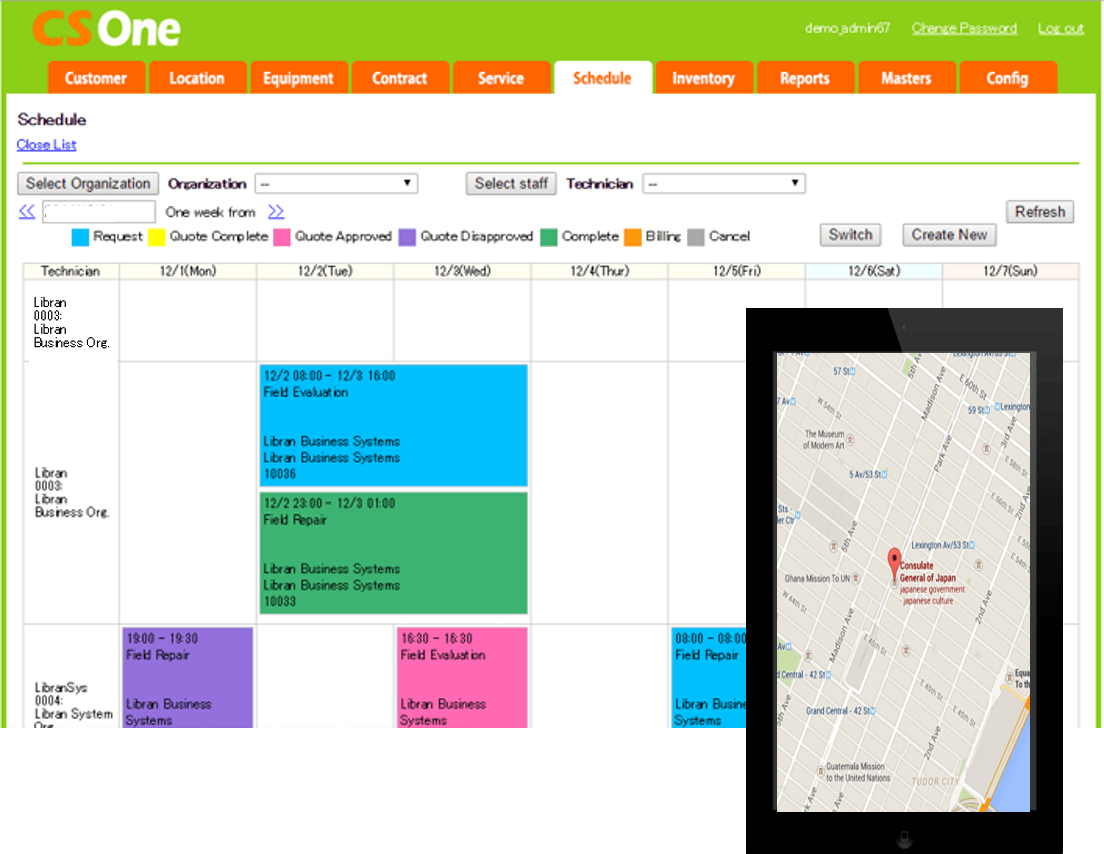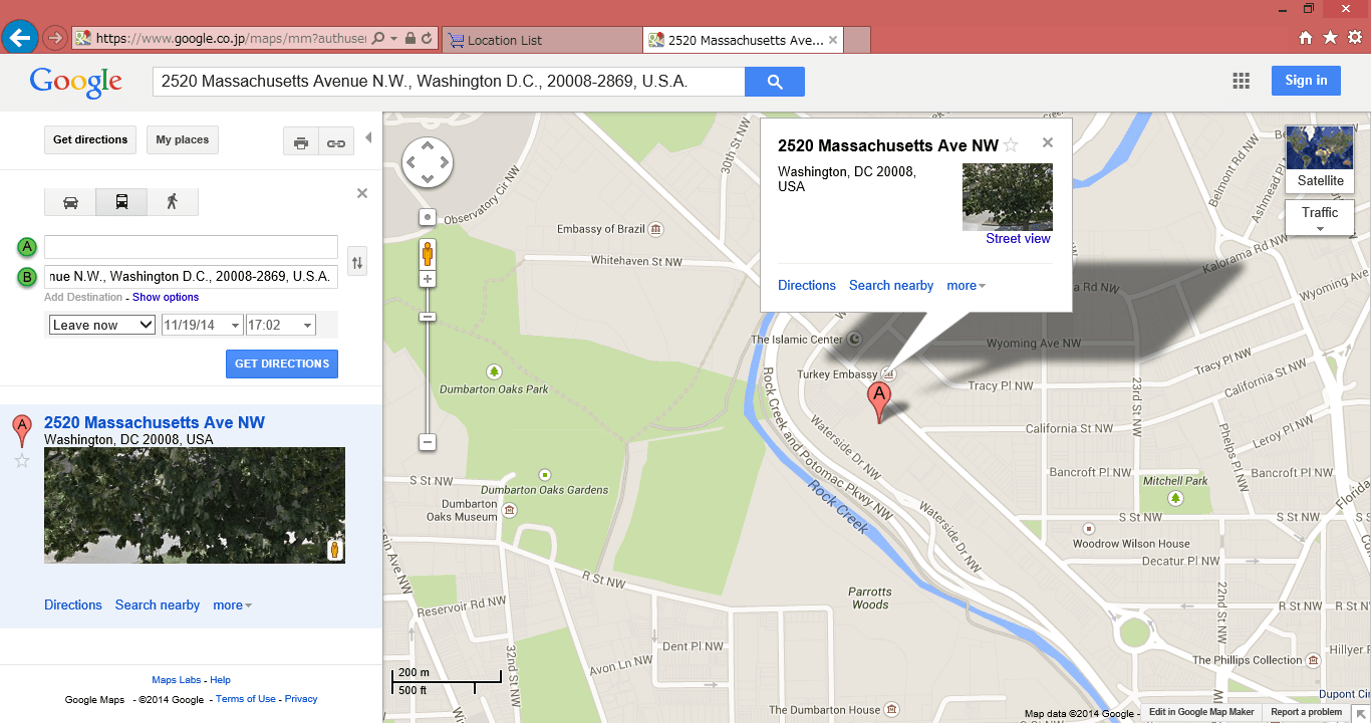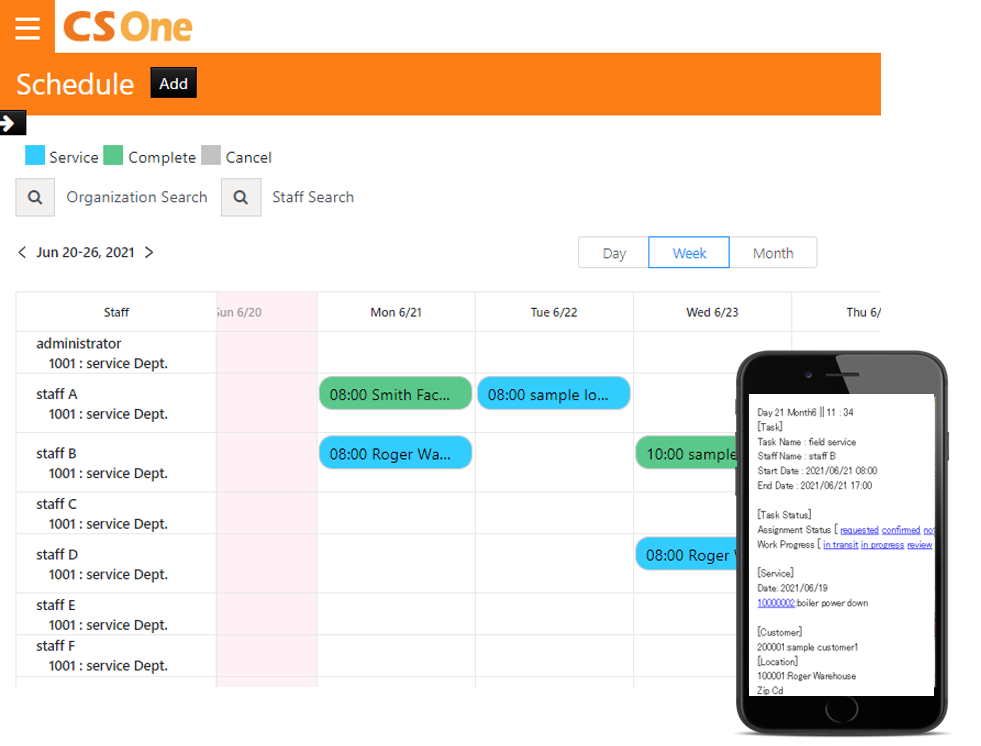 ---
CSOne also provides faster customer service as the clerk will be easy to find all needed information within CSOne. As such, the clerk or dispatcher will not have to call many different technicians to find out their ability and inform the customer.
It is also possible to view the maintenance history, improving the effectiveness of the service received for customers even while at the early stages of requesting service.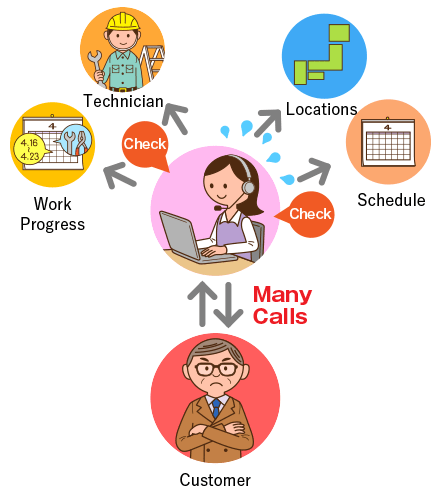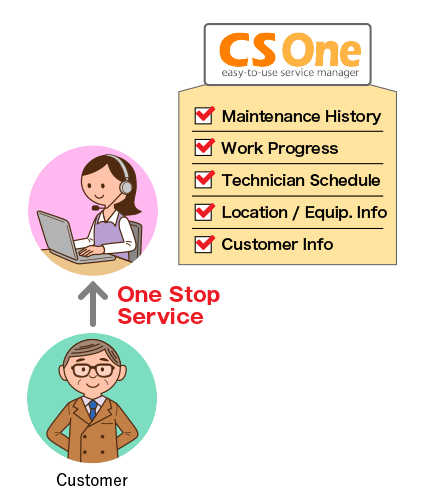 Benefit
3

Preventing Tasks from Being Incomplete
It is easy to check the task status for each job, including tasks which still need to be completed and quotes that must be sent.
Following the assignment of a technician to a particular job, there will be an automatic task assignment email. This reduces the risk of the task going unnoticed.
It is possible to configure periodic inspection cycles for each particular piece of equipment. CSOne will then send an alert to the dispatcher at the appropriate times so the assignment isn't forgotten.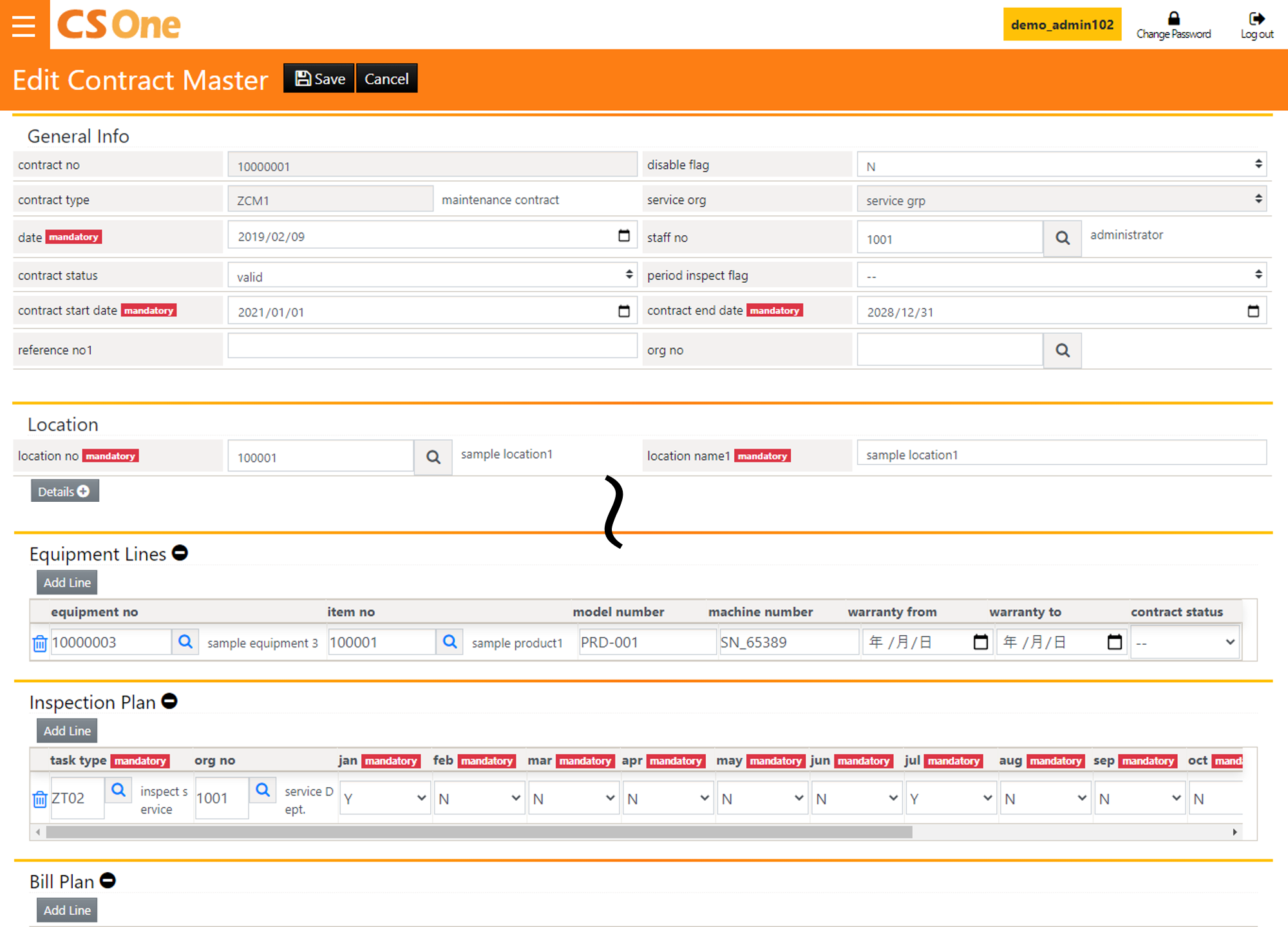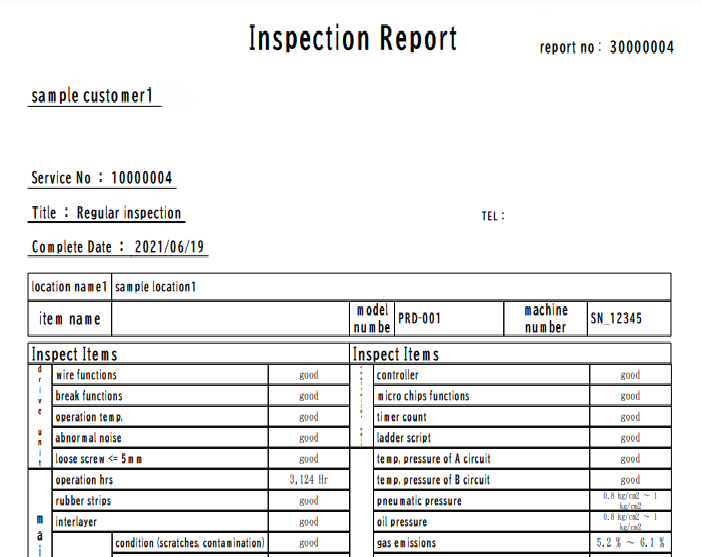 Benefit
4

Using E-Signatures and Mobile Devices to Reduce Paper Waste
Technicians are able to access the system via mobile devices. This allows them to prepare service reports and quotes while on the go. It additionally allows for electronic signatures, a feature which eliminates the need for paper.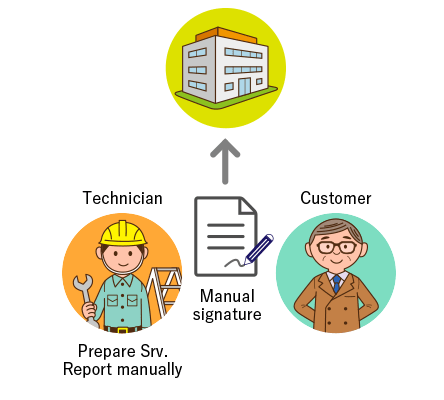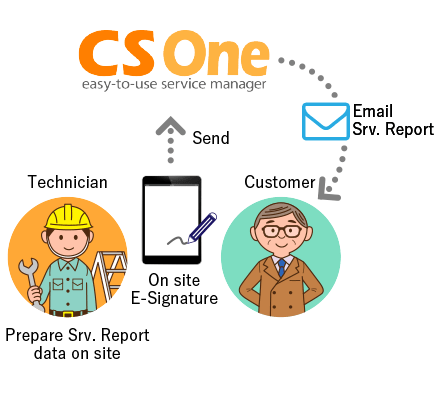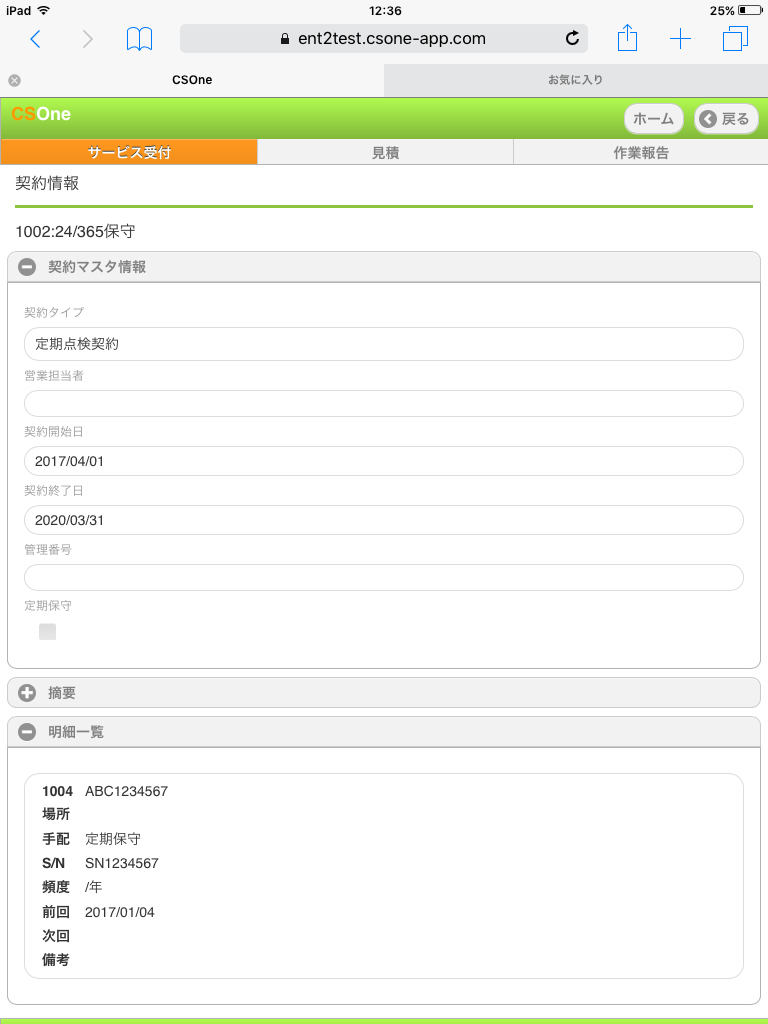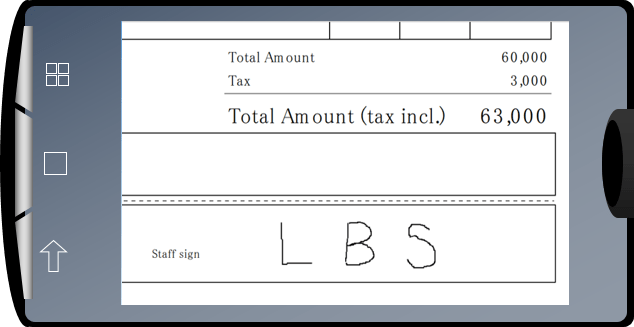 Benefit
5

Easily Viewing and Outputting Documents and Data
There is an advanced search function for easy viewing of data. You can also download all data via csv or take advantage of the rich-sort function or various viewing settings on the data-viewing screen. You can print or digitally output bills, service reports, and quotes.